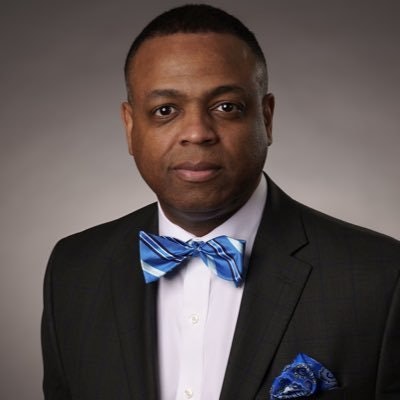 Dr. Willie. L. Todd, Jr. knew before he came to Denmark Technical College (DTC) in South Carolina that the two-year, historically Black college (HBCU) was in trouble.
Rumors about DTC closing had been swirling since 2017, when South Carolina Gov. Henry McMaster transferred the oversight of DTC to the State Board for Technical and Comprehensive Education. In January 2018, the state board issued a recommendation to shut down the school.
Later that same year, DTC's accrediting board, the Southern Association of Colleges and Schools Commission on Colleges (SACSCOC) issued a monitoring report, a prelude to DTC's 2019 probation.
Todd arrived just as the probation was announced. His original role at DTC was vice president for academic and student affairs, but by 2020, he had become the ninth president at the struggling institution.
"People think I came here to be president," said Todd. "I promise you, I did not."
In 2008, DTC had 2,277 students. Ten years later, enrollment had dropped to just 489 students. Since becoming president, Todd has overseen an enormous overhaul of the institution, inside and out. He's led the restructuring of finances and academics, the overhaul of an aging campus, and he's working to create a culture of caring and belonging for students, faculty, and staff. It's all part of his ten-year strategic plan to get DTC back on track in its 75th year.
Dr. A. Clifton Myles, vice president for administration and innovation and chief strategy officer at DTC, said that "the whole [beginning] period was spent eradicating the twelve sanctions issued over the last four to five years," said Myles. "As we're doing all this work to transform this institution, we're running for our lives to ensure [we] meet the minimum standards, to ensure we could document and provide evidence of what we were doing."
Myles and Todd defended DTC's progress to SACSCOC twice, in December 2020 and December 2021. They have finally cleared every sanction and lifted the probation, and students are starting to come back.
In fall 2020, when most two-year schools were experiencing extreme enrollment decline due to the pandemic, DTC's enrollment grew to 564 students. This fall, 621 students enrolled, and Todd and his leadership team have every expectation that those numbers will continue to grow as students and locals begin to spread the word about the changes to their campus.
Todd interviewed for his position at DTC virtually, and it wasn't until he arrived on campus, that he was able to assess the level of upgrades that would be needed. Buildings were in disrepair, and many classrooms and their furniture had not been renovated since being built in the 1970s. Some offices and dormitories did not have air conditioning or heat and had existed that way for years. Technical integration was minimal.
"When I saw the campus, I said, 'Ok, Lord, did I make someone angry?'" joked Todd. "But now, it looks so good."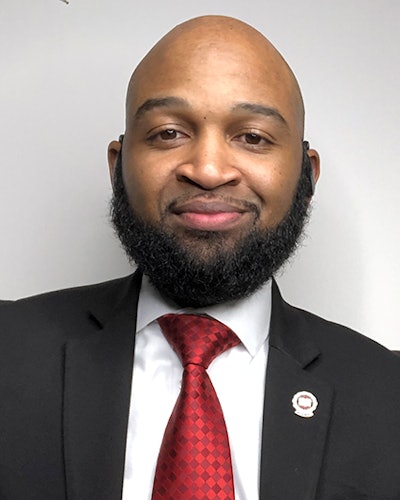 In July 2020, Todd and his cabinet released their master plan that included much needed technical upgrades to lab spaces, classrooms, and residential halls. DTC is the only technical college in South Carolina with dormitories, a hallmark of its history as one of the few places Black students could go to receive a technical education in the south. In March, renovations to Martin Luther King Jr. Hall will be complete, bringing the bed count to 250. The institution's master plan aims to eventually have space for 700 students.
"Todd wanted a full residence life program, meaning we would have Resident Assistants (RAs) and live-in staff, one of the best practices in higher ed," said Dr. Lamar White, vice president of student affairs at DTC. "Once he started to upgrade the facilities, it pushed people to want to come back on campus. Student population has doubled."
AAliyah McKeithan is one student taking advantage of the newly refurbished living space. She came to DTC from North Carolina on a soccer scholarship, a sport just recently introduced to DTC's athletic lineup. McKeithan said she wasn't quite ready for a four-year experience when she graduated high school, and she is grateful to whet her appetite at DTC.
"Coming here made me feel so much better," said McKeithan. "My connections with professors are personal, they know my name. It's very easy to connect. They eased the anxiety I had about coming to college."
The familial atmosphere has built McKeithan's confidence. She is the president of the Student Government Association, and helps organize events like laser tag, movie night, and sip and paint nights (with sparkling cider, of course.) Building up on-campus activities and creating a home-away-from-home environment was particularly important because the nearest town, Denmark City, has a population of just under 3,000. The nearest movie theater is at least an hour away.
Every Friday, food trucks come to campus, and students can engage with their faculty and leadership staff in games of volleyball or kickball. White said that students are now 100% more engage, and they have a sense of belonging, just one of the factors that has increased retention from 26% in 2019 to 51% in 2021. Graduation rates have also increased, from 20% to 34%.
In order to create an exciting campus life, Todd and his cabinet had to solve the problem of financial stability. DTC had no fundraising or development arm. So, Todd created the role of vice president for institutional advancement. He asked members of the DTC faculty and staff make to make donations.
"If I'm trying to get people to support us, and we don't support ourselves, that means we don't believe in the product," said Todd. Eventually, 87% of faculty and staff were able to contribute. Todd recalled that one custodial worker won a very small lottery, and she gave $100 of her winnings to the institution.
Todd said his mantra became, "put the tech back into Denmark Tech."
"I try not to judge my predecessors. But we got away from our technical programs," said Todd. "So, I brought back building, plumbing, and introduced an EMT program."
DTC's nursing program has increased by 150% since Todd's arrival, and thanks to his outreach to local employers about workforce needs, he's increased the workforce program revenue by 1101%. He's also reached out to large cities, engaging with Savannah and Charleston port authorities to find opportunities for partnership. Due to DTC's rural location, travelling to job sites can be tricky, so DTC purchased a van to help students get to their internships. Job placement rates after graduation are currently at 87%.
Todd's history of working at four-year HBCUs has helped him to see some of the advantages that two-year institutions have, including being able to get students on the path toward success quicker. Todd and Myles began implementing a program called YouScience at DTC, a low-pressure assessment that can help students better understand themselves and where they want to make an impact.
"Two years are really knocking it out of the box, in reference to getting students to where they make an impact in society faster," said Myles. "There's a lot of emphasis on developing identity and connection to the world so you align to a career and focus on what impact you want to make on the world."
But a two-years also have their disadvantages, said both Myles and Todd. In particular, the struggles of a two-year HBCU are unique. There are only 11 in the nation, and none of them directly benefit from the national fundraising work of the United Negro College Fund, which supports private four-year HBCUs, or the Thurgood Marshall College Fund, which supports public four-year HCBUS.
"When you're a two-year, you're out here by yourself to fend, navigate, and work," said Myles. He added that he is grateful for the support of the legislators who were once considering shutting down DTC. Now that the institution is moving forward again, political leaders have been offering full throated support.
"All our representatives and senators have been supportive, helping us move forward. They've turned the leaf, and they're willing to help," said Myles. "Dr. Todd was able to prove this was a viable institution."
Myles said that he and others at DTC want to be very transparent about their story and their struggle.
"We're here to stay, but two years ago, that would have been in question," said Myles. "We've got a lot of work to do, but we're committed to making sure those things happen."
Liann Herder can be reached at lherder@diverseeducation.com.