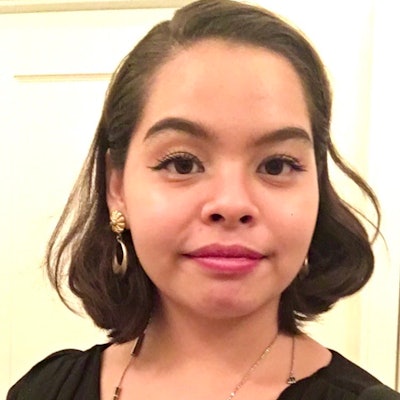 In Spring 2020 during the pandemic, Lisa Nishimura finished her last class at John Jay College to earn her undergraduate degree at the City University of New York (CUNY). But Nishimura still owed John Jay about $2,000, mostly in tuition. Because of her debt, CUNY did not allow her to get her transcript, including for job or fellowship applications that required it.
"Transcript withholding really impacts your ability to get employment," said Nishimura, who is also a first-generation college graduate. "And if you want to transfer schools to finish your degree or go to graduate school, all of that is hindered if you can't access your transcript. We call it the transcript trap."
Nishimura, 24, is one of millions of students nationwide to have found herself in that trap.
According to an October 2020 report from Ithaka S+R, a research organization, roughly 6.6 million students across the country may have stranded credits. These are credits students have earned but cannot access because of their unpaid balance with a college that they once attended, a college holding their transcript as collateral. The report estimated there could be as much as $15 billion in unpaid balances to colleges and universities.
"In some cases, we're talking about withholding transcripts for $25 or less," said Dr. Edward Conroy, senior advisor in the education policy program at New America, a nonprofit research and policy advocacy organization. "Institutions use this as a collections tool, but it's not very effective. We know only about 5% of balances ever get paid. So, there are a lot of potential downsides for students without a huge amount of upsides for institutions."
With 25 colleges across New York City, CUNY is considered the nation's largest urban public university. It awards each year about 55,000 degrees and serves around 275,000 students. Many CUNY students are from low-income households and are students of color.
But in August 2021, CUNY temporarily suspended its long-held policy that previously banned CUNY schools from releasing the official transcripts of students and graduates who owed the university unpaid tuition and fees.
Nishimura remembered when she got word of the change.
"I was excited. The first thing I actually did was download my transcript because I didn't know if I'd still be able to in a month," she said. "But to now hear that they finally, completely ended this practice is amazing. It can open doors for people like myself to attain employment and lead better lives."
On January 31, 2022, New York Governor Kathy Hochul announced that the CUNY Board of Trustees voted to permanently stop that transcript withholding policy. The State University of New York (SUNY), the public college and university system in the state of New York, also decided to end its transcript withholding practice effective immediately.
Additionally, Hochul proposed New York legislation to ban transcript withholding in all higher education institutions across the state. In 2019, California passed a similar law and has been one of the country's forerunners to end the transcript trap.
"This is one more step that we're taking to acknowledge the challenges that students have faced, particularly in the pandemic," said Dr. Daniel Lemons, interim executive vice chancellor and university provost at CUNY.
On what pushed CUNY to end transcript withholding for good, Lemons said that the pandemic in part urged the decision given many CUNY students hail from low-income backgrounds like Nishimura. And while the economy in much of the country has been rebounding, he pointed out that New York City's unemployment rate remains more than double the national average.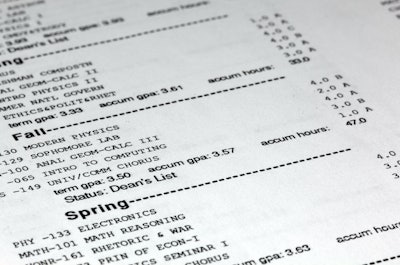 "That's just one indicator of the stress that our students are under," added Lemons. "And the student experience of something like a transcript block can be really punitive. It can feel like one more blow when students are already dealing with challenges. Sometimes this is just a relatively small amount of money, a small obstacle that has a big impact."
To Conroy and Nishimura, transcript withholding is also an equity issue. Studies have shown that students of color and low-income backgrounds are more likely to have their transcripts under lock and key. They are also more likely to transfer to complete a degree, but transcripts are often required.
Today, Nishimura works as an engagement coordinator at the national advocacy organization for students called Young Invincibles. She said that she "got lucky" that she did not need to show her transcript to land the gig.
Last year, Young Invincibles partnered with the Student Borrower Protection Center, a nonprofit advocacy and research group focused on alleviating student debt, and the Community Service Society of New York, a nonprofit tackling poverty for New Yorkers. Together, the groups looked at how transcript withholding policies impact New York's student borrowers in particular.
They analyzed a sample of more than 1,000 SUNY students whose outstanding institutional debt led to a lawsuit from the state Attorney General. They found that transcript withholding disproportionately affects communities of color in New York.
"Students come to SUNY because of the lower cost of education, yet they are still punished," said Nishimura. "They are still being kept in this cycle of poverty no matter what they owe. And without official access to their transcript, they can't re-enroll, they can't transfer, and their credit goes down while their debt load increases because of all that interest. And they could be sued for their debt."
Recently, the federal government has voiced more concern about this often overlooked yet widespread issue. In December 2021, U.S. Secretary of Education Dr. Miguel Cardona said that colleges withholding transcripts from students who owe them money fuels inequities. This was the first time that the nation's top education official spoke out against transcript withholding.
"It does feel like we're maybe at the beginning of a change in policy," said Conroy. "Other states or public institutions could start to feel like they should also end transcript withholding. There could be more public pressure. If all these states and colleges are doing it, then why aren't you?"
Nishimura said that while she is grateful to at last have her transcript, she is pushing for wider change across New York. She argues that stopping transcript withholding will help the economy as well. More students will then likely be able to transfer to complete their degree—and more graduates will be able to submit their transcripts to land a job to pay back their debt.
"This problem has gone under the radar for a long time, but it's picked up traction in the last year or so," she said. "Colleges just should not withhold transcripts from students because they're in debt. The whole point of us going to college is to get a job afterwards. But how can we do that if we can't get our transcript?"
Rebecca Kelliher can be reached at rkelliher@diverseeducation.com