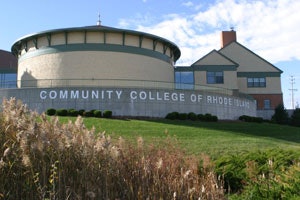 PROVIDENCE, R.I. — The Community College of Rhode Island has been awarded a federal grant to help low-income students and students who are the first in their families to attend college.
The state's congressional delegation announced the funding from the U.S. Department of Education on Tuesday.
CCRI will receive about $781,000 for its Rhode Island Educational Opportunity Center.
The center supports low-income and first-generation students seeking postsecondary education and training. Students can get help applying for financial aid and college admissions, as well as guidance on achieving educational goals.
CCRI president Meghan Hughes says she's thrilled the center has been funded for another five years, so it can continue providing services to more than 3,000 adults annually.
She says most of the students are the first in their family to attend college.