Each year, the American Association of Community Colleges (AACC) honors community colleges that serve as exemplars in reimagining institutions not as they are, but as they should be.
The winners are announced at the AACC annual meeting, taking place in New Orleans on April 22-25, 2017.
The nominees for the Advancing Diversity category include the institutions listed below.
Hillsborough Community College — Florida
According to the journal Community College Review, Hillsborough Community College is the ninth largest of Florida's community college systems. Minority enrollment is 53 percent of total student enrollment, and most of the minority students are Hispanic. The school's diversity has grown by 6 percent over five years.
The college has worked on expanding its diversity initiatives in recent years, and the efforts of the Diversity Council have been integral to this mission. One of the council's jobs is to review existing initiatives and submit recommendations. "Courageous Conversations," a collaborative speaker series that examines current events and policies that affect the community, is one such successful diversity initiative.
In 2016, panelists discussed unequal access to mental health care, disproportionately affecting minorities, non-English speakers and the economically disadvantaged. "An Unexpected Journey: The Life of a Trans Woman in America" explored the experiences of two transgender women. A third Courageous Conversations session delved into different perspectives on immigration policies and their impact on undocumented students.
Other than these sessions, the college celebrated November as Native American Month and dedicated a day to celebrating Hispanic heritage. The college promotes a Dr. Martin Luther King Day of Service, offering "awards to organizations or groups to develop and complete a service project that will positively impact the community, while honoring Dr. King's legacies of non-violent activism, racial equality, service to others and social uplift."
Lee College — Texas
At Lee College, minority students constitute 56 percent of all students, and most of the minority students are Hispanic.
Lee College was recently named a finalist in the American Association of Community Colleges Advancing Diversity Award category, which recognizes colleges that have significantly contributed to advancing diversity in community college leadership, within the community and within higher education as a whole.
Lee College has a tradition of celebrating various cultures. In February, Lee celebrated Black History Month with a variety of free campus events that displayed the ways in which African-American contributions have influenced the country. This included a screening of Ava DuVernay's 13th, a read-in, and a "Did You Know" tribute to lesser-known African-American heroes.
The college also celebrated Dia de los Muertos in October, a Latin American holiday celebration dedicated to remembering family and friends who are deceased. Students produced retablos — devotional artwork — as part of the celebration. In November, Victoria Marron, grant director at Lee, was chosen as one of 22 community college administrators for the 2016 National Community College Hispanic Council's (NCCHC) Leadership Fellows Program, which works on helping highly qualified Hispanics attain high-level positions in community colleges.
Oklahoma City Community College

Founded in 1972, this community college, which boasts a student population of more than 14,000, is the fourth-largest institution of higher education in the state. The school has been lauded for its work around student achievement, diversity and inclusion.
Oklahoma City Community College has demonstrated a commitment to achieving its mission and has been praised for its funding of Achieving the Dream initiatives as well as its creation of a comprehensive strategic plan. Moreover, the college is viewed as a leader when it comes to the use of data for decision-making and setting direction for the future.
Seminole State College of Florida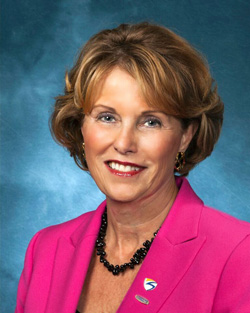 Seminole State College of Florida, which offers associate and bachelor's degrees, has been a national leader when it comes to its efforts around diversity and inclusion.
Designated as a minority-serving institution, the college is the recipient of numerous awards, including the 2016 Hispanic Community Champion award given by the Hispanic Chamber of Commerce of Metro Orlando and the 2016 Corporate Champion of Change award.
"Seminole State College of Florida is committed to continually expanding and enhancing our mission of academic excellence, student success and changing lives, to keep pace with exponential increases in enrollment and graduation rates," says Dr. E. Ann McGee, the school's president.