Every year, millions of community college students take a placement exam and find themselves in remedial or developmental education. Remedial coursework is intended to make students college ready, but in practical terms, it can siphon students off into years of coursework before they can start earning credits toward a degree.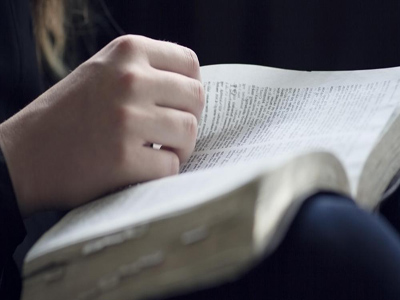 Research shows that nearly 4 out of 10 students never finish remedial coursework. As a result, remedial education is strongly correlated with students starting out in community college, but never obtaining a degree or certificate, which in turn is a contributing factor to community colleges' low overall graduation numbers.
A new report from the Community College Research Center (CCRC) at Columbia University sheds light on why developmental education may not be working at the community college level and offers some solutions. The report compares the relative success of a developmental math class offered at Tennessee high schools and community colleges.
Tennessee's Seamless Alignment and Integrated Learning Support (SAILS) was first developed as a dual enrollment program for high school seniors by Chattanooga State Community College in 2013. The program embeds the state's developmental math program, Learning Support Mathematics (LSM), in its high schools. After showing early signs of success, SAILS was adopted by all 13 community colleges in the state, which now offer it at many of the state's high schools.
SAILS and LSM are both "hybrid online" classes, with students taking modular remedial classes. No lectures are involved and students work at their own speed to complete the coursework. Yet CCRC research found that, even though the curriculum was the same, high school students taking the class had a much higher rate of success than their community college peers did.
"The high school students seemed so much more excited about it," said Maggie P. Fay, a research associate at CCRC, who spoke with high school and community college students for the report.
Remedial education is a serious issue in Tennessee. According to the Tennessee Higher Education Commission, nearly 70 percent of Tennessee community college freshmen place into remedial coursework every year.
Tennessee's community colleges have made efforts to reform remedial education, and dropped standalone LSM coursework in fall 2015, moving to a co-requisite model of developmental education. The co-requisite model combines developmental coursework with credit-granting coursework, and is generally believed to be more effective than traditional developmental education.
CCRC data for the report was collected in 2014, a year before the community college system moved away from the standalone LSM program.
Online learning is growing in popularity at both the K-12 and postsecondary level. Yet research suggests that, at the community college level, some online developmental classes are having the effect of slowing students down, instead of helping them accelerate through the program.
"I think online interventions can be a really useful tool for students, but it's really about how it's implemented, who the students are it's meant to serve, and what sort of supports need to be in place to help the course meet its goals," Fay said.
Fay cited the results of an attempt to introduce a computer-mediated developmental math program at the Virginia Community College System in 2012. Of the more than 2,000 students who enrolled in the program at the start of the fall semester, 83 percent of students had failed to complete the four-module sequence by the end of the semester. Among the students who failed to complete the sequence, 42 percent had failed to complete any modules at all.
In Tennessee, high schools and community colleges approached the developmental coursework in radically different ways, Fay said. High schools assumed that students would have a lower ability to "self-regulate" academically, and so put structures in place that would help keep them on task, such as stricter attendance requirements, SAILS coordinators to keep students accountable, and face-to-face meetings with students.
At the community college level, there was not the same level of support. "I think we often assume that college students will have a higher level of autonomy and self-regulation and that may not be a fair assumption to make, particularly for developmental students in community colleges," Fay said.
Community colleges working to refine their developmental education modules could consider mimicking some of the structures in place at the secondary level, she added.