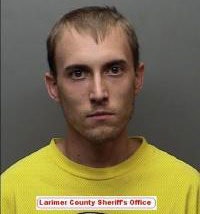 FORT COLLINS, Colo. — A Fort Collins man who threatened to burn down buildings at a community college in northern Colorado has been sentenced to 18 months in federal prison.
The Coloradoan reports 30-year-old David Moscow, who was sentenced last week, referenced fire-bombing Front Range Community College and shooting a security guard. Moscow, a former student at FRCC, was arrested in October after he allegedly shared his destructive wishes with a psychologist.
While he was on a mental health hold, police searched his home and car and found a semi-automatic rifle, a .40-caliber handgun, hundreds of rounds of ammunition and multiple large-capacity magazines.
Moscow wasn't allowed to have the guns because he had been convicted of felony aggravated DUI.