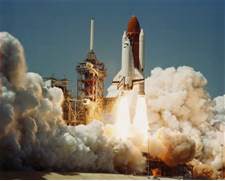 CHINCOTEAGUE ISLAND, Va. — NASA lost the payload of a suborbital rocket carrying student experiments into the atmosphere as it returned to Earth, a rare occurrence that's being investigated.
The 20-foot-long tube carried high-definition cameras, various gauges and antennas from universities and community colleges. It was launched atop a rocket from the Wallops Flight Facility near Chincoteague Island and reached an altitude of about 95 miles before it descended toward the Atlantic Ocean.
NASA spokesman Keith Koehler said data was received from most of the experiments during the flight. A parachute was supposed to open around 20,000 feet, but it's unclear if that happened, he said.
Typically, such payloads float in the ocean and are spotted by aircraft before a ship recovers them, Koehler said.
"We don't know why we couldn't find it," he said. "It's a big ocean. They're going to have go through the data and determine what happened."
Koehler said payloads have been lost before, although such events are unusual. For instance, he said NASA launched some instruments to study the atmosphere from Puerto Rico in the 1990s. They weren't recovered until five years later when they washed ashore.
Wednesday's launch carried experiments from eight universities and community colleges from across the United States, including Virginia Tech. It's unclear how much money was invested in the lost instrumentation.
Virginia Tech students were studying the use of radio communications in space. The team, known as RockSat-X at Virginia Tech on its Facebook page, did not respond to a message seeking comment.
The team said in a Facebook posting that it had received transmissions sent from the rocket's payload, but it was unclear if the students got the full set of data they were expecting.
According to a 2015 news story from Virginia Tech's website, the team of engineering students paid NASA $24,000 to be part of last year's mission.