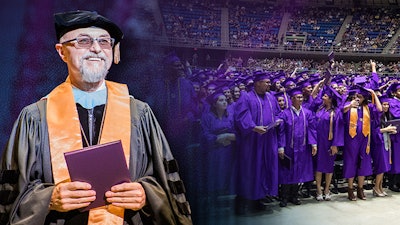 Northwest Vista College (NVC) president Dr. Ric N. Baser has announced his retirement. He has led the college for the last eight years with his tenure witnessing an increased enrollment and graduation numbers, programs, diversity, and workplace satisfaction.
"I have loved being your president more than any other job I have ever held," Baser wrote in a letter to students, faculty, and staff.
NVC is the second-largest community college in San Antonio, Texas, and a part of The Alamo Colleges District. NVC was recognized by Hispanic Outlook on Education 2021 as one of the best community colleges for a Latinx student. NVC qualifies as a Hispanic-serving institution (HSI)—as of 2020, Latinx students made up 64% of the student body.
"Under Dr. Baser's leadership, NVC gained local, regional and national recognition," said Dr. Mike Flores, chancellor of The Alamo Colleges District.
Baser will retire on June 1 of this year, and a nationwide search for his successor plans to have a new president in place by fall 2022.