Critical race theory in education, K-12 classroom practices, the impact of COVID-19 pandemic on the mental health of school communities, and the importance of self-advocacy on college campuses, were a few topics discussed during the Inaugural Education and Practice Conference hosted by the Alpha Phi Alpha's Iota Upsilon Lambda Chapter in partnership with the Alpha Scholarship and Charitable Foundation. This year, the one-day event – February 5th – centered around the theme, "What's Next? Possibilities and Probabilities in the Future of K-12 Education".
The conference organized by disability studies scholar and education professor, Dr. Antonio L. Ellis, featured the likes of – among others – world renowned Critical Race Theory (CRT) in Education Scholar and professor emerita at University of Wisconsin Madison, Dr. Gloria Ladson-Billings; dean emerita at Howard University School of Education and author of Jim Crow's Pink Slip: The Untold Story of Black Principal and Teacher Leadership , Dr. Leslie T. Fenwick; visiting professor at the Howard University School of Education, Dr. Carol Moye; and Virginia Union University's provost and senior vice president, Dr. Terrell L. Strayhorn.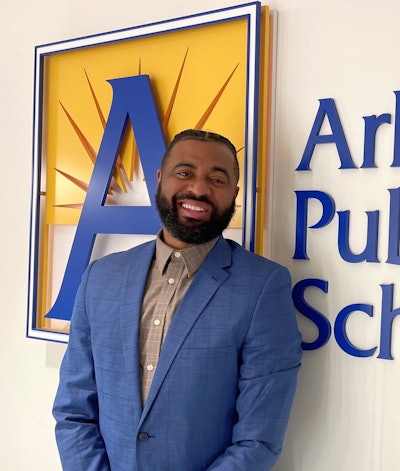 In his keynote address "The Condition of Education for Black Educators and Achievers: History, Belonging, & Resilience," Strayhorn highlighted the importance of higher education faculty and staff connectivity to students as a way of enhancing students' feelings of belongingness. He defined belongingness in higher education as "perceived social support on campus, a feeling or sensation of connectedness, and the experience of mattering or feeling cared about, accepted respected, valued by, and important to the campus community or others on campus such as faculty, staff, and peers."
To further contextualize and define belongingness, Strayhorn stated "a sense of belonging is a basic human need, a fundamental motivation, sufficient to drive behaviors and perceptions. Its satisfaction leads to positive gains such as happiness, elation, well-being, achievement, and optimal functioning. Given its significance in various social contexts, as well as its consistent association with positive health, and social and psychological outcomes, I think its importance cannot be stressed enough."
Dr. Gloria Ladson-Billings vigorously expounded on her newly released book titled Critical Race Theory in Education: A Scholar's Journey. Ladson-Billings sought to clear up some of the confusion and misconceptions that education researchers have around race and inequity. Beginning with her groundbreaking work in the mid-1990s up to the present day, Ladson-Billings disclosed both personal and intellectual history of CRT in education.
One panel – moderated by director of School Improvement at the SEED Foundation, Dr. Jubria Lewis – highlighted the impact of selected K-12 teachers taken from the book titled The Impact of Classroom Practices. One panelist, Dr. Zollie Stevenson from Philander Smith College, shared his elementary school experience in racially segregated schools in rural Guildford County, North Carolina, where he was taught by Black teachers exclusively. Stevenson encouraged teachers to "use in class time for inquiry, application, and assessment rather than traditional lecture and discussion. This approach provides opportunities for students to ask questions of their classmates as well as the teacher."
Another panelist, Dr. James T. Jackson from Howard University, reflected on his experiences as a child born into an unhealthy home environment and a socio-political system of racial segregation, known as Jim Crow, in Hodges, South Carolina in 1952. Jackson advised teachers and future teachers to focus on students' strengths. He stated, "Every student has something to offer, but if educators concentrate more on the deficits and not the strengths, they may miss an opportunity to see gifts and talents that may be useful to build a sense of classroom community."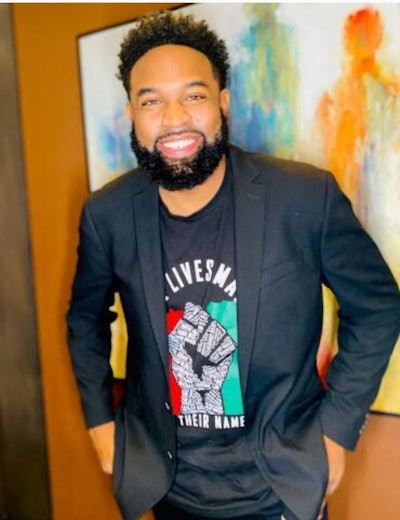 Another panel, moderated by the Owner of Limitless Possibilities, Thomas Davis, discussed how the COVID-19 Pandemic has disrupted the learning environment for some students while strengthening the learning environment for other students. Dr. Niani Smith and Crystal Dorn of Creative Solutions, LLC, highlighted the ways virtual learning enhanced some students' ability to remain focused on academics with minimal distractions. Rev. Dr. LaTasha Morgan, Assistant Pastor for Counseling at Alfred Street Baptist Church, explained the importance of self-care for parents, students, and school staff. Morgan stated, "quality time with loved ones, reading books, and daily exercise are examples self-care."
The Alpha Scholarship and Charitable Foundation Educational Research and Practice Conference aims to advance knowledge about education, to encourage scholarly inquiry related to education, and to promote the use of empirical research to improve education and serve the public good.
Dr. Jason A. Ottley is the Chief Diversity, Equity and Inclusion Officer with the Arlington Public Schools
Dr. Chaz T. Gipson is an adjunct professor at Morehouse College