Staying true to the mission of historically Black colleges and universities (HBCU), Simmons College of Kentucky will partner with Jefferson County Public Schools (JCPS) to increase and retain the number of minority teachers in the district.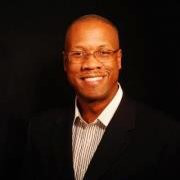 The partnership is part of JCPS' Racial Equity Plan, which includes increasing the number of teachers of color from 16 percent to 18 percent (128 more teachers) and increasing administrators of color to 36 percent (31 more administrators) by 2020. Currently, 36 percent of JCPS students identify as African American, while only about 13 percent of teachers identify as African American.
"Statistics show that [students] perform better when they can see aspirational models – the teachers that look like them – in the classroom," said Dr. Frank Smith Jr., executive vice president and special assistant to the president at Simmons College of Kentucky. Simmons president Dr. Kevin W. Cosby "really had a vision for how could Simmons, a newly designated HBCU in America, provide much of the same leadership in helping to prepare minority teachers for our school system, locally, throughout the state and beyond," Smith said.
As Simmons began to explore options about how to develop its own educator preparation program, Cosby reached out to JCPS superintendent Dr. Martin "Marty" Pollio, Smith added.
"The idea was met with a tremendous need in our school system for minority teachers," he said. "This was a very good opportunity to try to develop an innovative partnership between the two entities."
Pollio told WDRB that the partnership with Simmons will be "critical" for ensuring that teaching demographics mirror those of students in the JCPS district.
This parity is particularly important as a recent study this week from the National Bureau of Economic Research found that having one Black teacher increases a Black elementary student's chances of attending college by 13 percent; having two Black teachers increased that likelihood to 32 percent, the study said.
Phase one of the partnership will begin with a 12-week bootcamp that allows Simmons graduates to be certified in JCPS classrooms, Smith said, noting that the opportunity is open to recent graduates and older alumni of the college.
Officials expect the bootcamp to begin this summer, and it will provide job placement as well as allow the new teachers to be influential in the classroom for students, he added.
Dr. Sharon Porter Robinson, a Louisville native and former president and CEO of the American Association of Colleges for Teacher Education, will spearhead Simmons College of Kentucky's efforts towards the creation of an accredited teacher preparation program, Smith said.
The teacher education initiative gets back to the roots of the private institution that was originally founded as the Kentucky Normal Theological Institute in 1879, Smith said. Officially designated as an HBCU in 2015, Simmons College's second president and namesake Dr. William J. Simmons expanded the institution's academic offerings to educate Black teachers, lawyers, doctors and more, who would then serve their community.
JCPS officials hope that when Simmons' educator preparation program is accredited and open for enrollment, the institution will create a pipeline of talent from not only around the country, but also from JCPS schools.
"We could take students from Jefferson County Public Schools who are students in our high schools and begin to develop them as teachers through their coursework," Pollio told WDRB. "We'll give them the opportunity to go to Simmons College of Kentucky. And then they'll come right back to us and be a teacher in our system."
In addition to minority teacher recruitment and retention, the JCPS' Racial Equity Plan – passed in May 2018 and developed by a 17-member Racial Equity Advisory Council – seeks to:
-Provide Racial Equity Training for staff addressing implicit bias and other topics;
-Provide at least $2 million in funding for initiatives focused on students of color;
-Decrease the achievement gap in proficiency rates between African American and White students by 3 percent;
-Increase the sense of belonging among students of color from 75 percent in 2018 to 80 percent in 2020;
-Reduce the suspension rates of students of color from 77 percent in 2019 to 67 percent in 2020;
Other set JCPS benchmarks for 2020 include having 270 more students identified as gifted and talented (43 percent), enrolling 635 more students in magnet programs (55 percent), enrolling 296 more students in higher level courses like AP or IB (42 percent) and having 368 more students participate in career pathways and graduate "transition ready" (39 percent).
Smith praised the new partnership with JCPS as a way to "create synergy" in a collegial way and added that Simmons is excited to participate in an opportunity that will be a "game changer for the future."
"Hopefully [the teachers] will remain and provide that presence that our children need," he said. "It takes a concerted effort to do this."
Tiffany Pennamon can be reached at [email protected]. You can follow her on Twitter @tiffanypennamon.
This article first appeared in Diverse: Issues In Higher Education.